So I'm guest blogging over
here
today. It is apparently for this: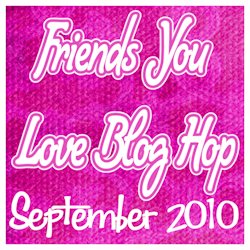 In an attempt to do less work today, I have asked my friends to write an "About the Author" section for me. This is what my friends have to say about me.
Christine: Rikki was born in 1812 in the land before time. On her spare days, she enjoys pretending to be a T-Rex and can occasionally be found roaming Walmart, growling as her hands mimic the tiny forearms of this iconic and beloved dinosaur.
Squid: Some have suggested that Rikki is a reincarnation of Cleopatra's second cat, Aristotle but subsequent scientific testing reveals she is the first manifestation of the Sumerian word "Argu" instead. Born in 1993 in a small cardboard b...ox by the river Seine, she has made a living by go-go dancing, flipping apple pies and -- reportedly -- even engaging in the Luftwaffe historical uniform import/export business. Now fully immersed in the world of modern New Media Journalism(tm)(c)(dvd), she lives in northern Atlanta with a fiancee, blueprints for a nuclear device, and a half-monkey/half-pony monster to please you.
Carolyn: My spidey sense is tingling!
Rikki: (Why can't I be me friend too?) Rikki is a world famous author with more novels published than Stephen King.When she's not summering in New Zealand, Rikki spends her afternoons sewing quilts to the homeless and obsessively double checking her locks. She is convinced a small family of raptors living in her wine cellar.
JP (Fiance and all around awesome dude) In a nearly deserted monastery high up in the Pyrenees, there lies an ancient tome. For the chosen few who have had the privilege to guard this mysterious book, they would gladly lay down their lives to keep it safe.
Why such a devotion to such an old text? Because contained therein is a prophecy foretelling the arrival of one who will blog. One who will entertain with wit and wisdom. One who will make acute observations about the minutiae of day to day life. One who will be known as Erika.
The list of people who have read the prophecy can be counted upon a single hand. Yet you will be witness to what is writ therein. The translated passage reads as follows: "Hey, have you checked out that 'There's Always Room For Pie' blog? I think you'll dig it." And with that, go forth with peace and serenity.