Thursday, September 30, 2010
I'm getting married in nine days.

Nine.

Days.
Posted by

Rikki
at 11:52 PM
2 comments:
Links to this post

Friday, September 24, 2010
***I have decided to start "Friday Freak Out" as a somewhat illitered, weekly post where I rant about what is freaking me out this week. It is also an attempt to force myself to post every week. We'll see how long this lasts.***
There is an infestation of moths on my patio. Seriously. They are
everywhere.
Hundreds of them. As soon as dusk settles in they start winging about it their non-sensicle mothy way running into the ceiling, the windows, me. Gross out, am I right?
Not cool moths!
The patio is the only quiet space I have to myself where I can think, participate in
internet radio shows with my ultra-nerd friends
and conduct phone conversations without the sound of my
soon to be MIL
and JP (Fiance and all around awesome dude) screaming across the house at each other about who's on the phone with who, that America's Next Top Model is on or about
that plane that landed on the highway
.
Soon to be MIL
has no concept of "Inside Voice" and JP tends to match whoever he's speaking with. Here's is an example of a conversation between them:
MIL: JUAN!
JP: WHAT?!
MIL: THE THING IS ON THE NEWS!
JP: WHAT THING?!?!
MIL: WITH THE PLANE ON THE HIGHWAY!!!!
JP: OK!!!!!!!!
MIL: AAAAGGGHHHH!!!!!!!!!!! A ROACH!!!!!!!!!!!!!!!!!!!!!!
JP: I'LL GET IT IN A MINUTE!!!!!!!!!!!!!!!!!!!!!!!!!!!!!!!!!!!!!!!!!!!!!!!!!!!!!!!!!!!
MIL: HOW DO I GET THE PICTURE FROM THE E-MAIL?
JP: CLICK ON THE FILE AND THEN CLICK DOWNLOAD!!!!!!!!!!
MIL: WHERE IS THE FILE, I DON'T SEE IT!!!!!!!!!!!!!!!
JP: HOLD ON A SECOND!!!!!!!!!!!!!!!!!!!!!!!!!!!!!!!
The quietest time in the house is when they've both gone to sleep because even if they're not speaking about how to open a PDF file at a volume that could raise the dead, there are never any less than two televisions on (sometimes three, which is all of them). When they
are
asleep there's still one television on because
soon the be MIL
leaves her television on twenty four hours a day.
Why is it so hard to get some quiet you ask? Check out the lay out of my house that I drew that's not at all to scale and poorly done:
(Sorry if this is hard to read.)
That's right, hardly any doors anywhere and
soon to be MIL
keeps her door open 24-7.
It's pretty pathetic when you enjoy going to the grocery store because it's quieter than your own home.
But now with the moth-pocalypse underway on my patio the only place I have left to go that is quiet and bug free is my car.
Posted by

Rikki
at 1:25 AM
9 comments:
Links to this post

Monday, September 13, 2010
So I'm guest blogging over
here
today. It is apparently for this: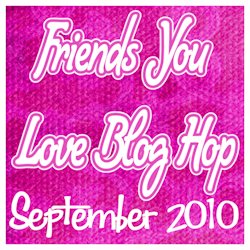 In an attempt to do less work today, I have asked my friends to write an "About the Author" section for me. This is what my friends have to say about me.
Christine: Rikki was born in 1812 in the land before time. On her spare days, she enjoys pretending to be a T-Rex and can occasionally be found roaming Walmart, growling as her hands mimic the tiny forearms of this iconic and beloved dinosaur.
Squid: Some have suggested that Rikki is a reincarnation of Cleopatra's second cat, Aristotle but subsequent scientific testing reveals she is the first manifestation of the Sumerian word "Argu" instead. Born in 1993 in a small cardboard b...ox by the river Seine, she has made a living by go-go dancing, flipping apple pies and -- reportedly -- even engaging in the Luftwaffe historical uniform import/export business. Now fully immersed in the world of modern New Media Journalism(tm)(c)(dvd), she lives in northern Atlanta with a fiancee, blueprints for a nuclear device, and a half-monkey/half-pony monster to please you.
Carolyn: My spidey sense is tingling!
Rikki: (Why can't I be me friend too?) Rikki is a world famous author with more novels published than Stephen King.When she's not summering in New Zealand, Rikki spends her afternoons sewing quilts to the homeless and obsessively double checking her locks. She is convinced a small family of raptors living in her wine cellar.
JP (Fiance and all around awesome dude) In a nearly deserted monastery high up in the Pyrenees, there lies an ancient tome. For the chosen few who have had the privilege to guard this mysterious book, they would gladly lay down their lives to keep it safe.
Why such a devotion to such an old text? Because contained therein is a prophecy foretelling the arrival of one who will blog. One who will entertain with wit and wisdom. One who will make acute observations about the minutiae of day to day life. One who will be known as Erika.
The list of people who have read the prophecy can be counted upon a single hand. Yet you will be witness to what is writ therein. The translated passage reads as follows: "Hey, have you checked out that 'There's Always Room For Pie' blog? I think you'll dig it." And with that, go forth with peace and serenity.
Posted by

Rikki
at 7:52 AM
8 comments:
Links to this post